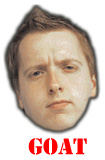 Courtesy of our friends over at IGN comes the first promotional image from the latest entry in an action-packed series, "Universal Soldier: A New Beginning." I'm not ashamed to admit I had no idea they were making this one. But if JCVD needs some cash and Dolph Lundgren is willing to get mutilated by another wood chipper, count me in.
Also, Bill Goldberg needs to return. Make it happen.
Filming reportedly took place in scenic Bulgaria under the helm of director John Hyams who you probably know from…four random episodes of "NYPD Blue." Or maybe you remember his amazing work with "Rank." Never heard of it? Go figure.
But enough foreplay, let's get to the real meat of this post: a high resolution image of JCVD and Dolph standing next to each other.
Initial impression? It looks like they could both use new razor blades. And perhaps less hair gel. Color me skeptical.